News and Tips from Eva Claiborne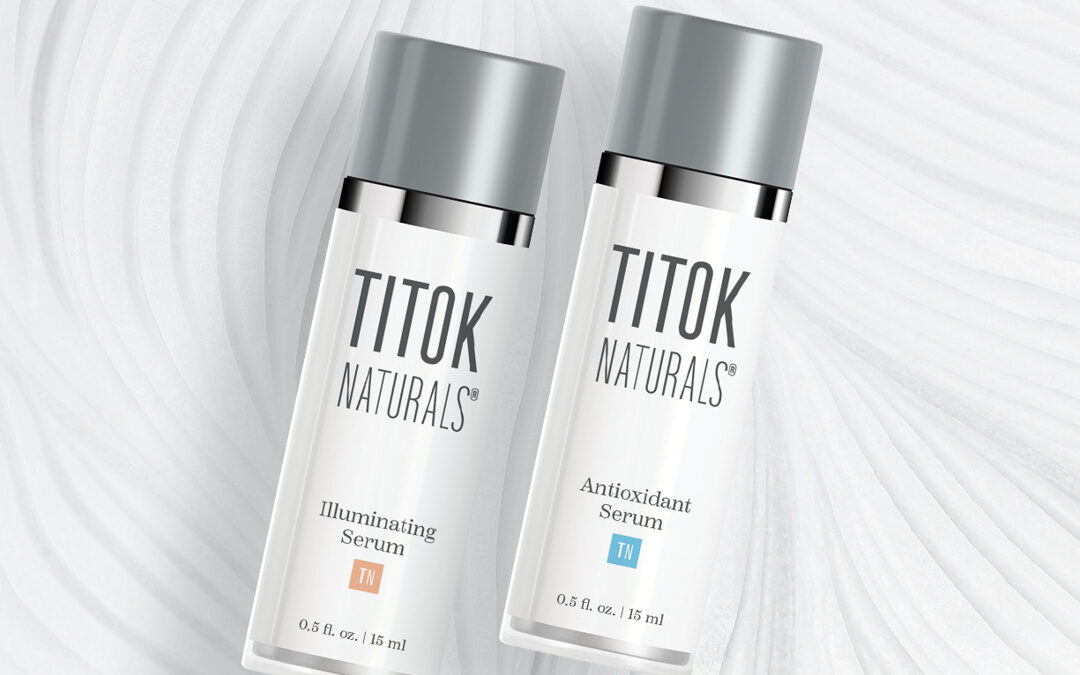 An illuminating serum is a skincare product designed to brighten and enhance the appearance of your skin. These serums typically contain active ingredients that target various skin concerns such as dullness, uneven skin tone, and dark spots.
The TITOK NATURALS Illuminating Serum is a unique pigment-clarifying serum suitable for skin with hyperpigmentation and age spots. This serum also addresses uneven production of melanin and acne-inflamed discoloration. It is designed to lighten and brighten skin tone, fade dark spots and freckles, and create a more uniform, luminous glow. Help to repair discoloration, use Antioxidant Serum to preserve your even-toned skin. Our Antioxidant Serum in the morning is the perfect balance of a high potency multi-C and Ferulic Acid cocktail that drenches the skin in an infusion of powerful antioxidants. By applying powerful Vitamin C, activated by sun exposure, you protect your complexion from photo-aging, UV damage and hyperpigmentation.
Some of TITOK NATURALS Illuminating Serum key ingredients are:
Arbutin: natural lightening and brightening agent
Salicylic Acid: brakes down and exfoliates dead skin cells
Kojic Acid: helps to balance skin tones, fades dark spots and freckles
Azelaic Acid: antibacterial, anti-acne agent
Glycolic Acid: improves skin hydration, clears pores, promotes clarified skin tone, and lightens while boosting collagen synthesis
Ferulic Acid and Peptide Stabilized Vitamin C: neutralize free radicals and help prevent UV light damage to cells
TITOK NATURALS Illuminating Serum are typically applied after cleansing and toning, before moisturizing. A few drops are usually enough to cover the entire face. Gently massage the serum into the skin, focusing on areas with pigmentation concerns. It's essential to use TITOK NATURALS Antioxidant Serum and sunscreen during the day to maximize the effectiveness of an illuminating serum and prevent further pigmentation. Sunscreen helps protect the skin from UV damage, which can worsen hyperpigmentation. Results from using illuminating serums may take some time to become visible. Consistent use over several weeks or months is often necessary to achieve the desired outcome.
When using an illuminating serum it's essential to follow a consistent skincare routine and use sunscreen during the day to protect your skin from further damage. The specific instructions for application may vary depending on the product you choose, so it's important to read and follow the skincare professional's recommendations. Remember that results may vary from person to person, and it may take several weeks of consistent use to see noticeable improvements in skin brightness and tone.