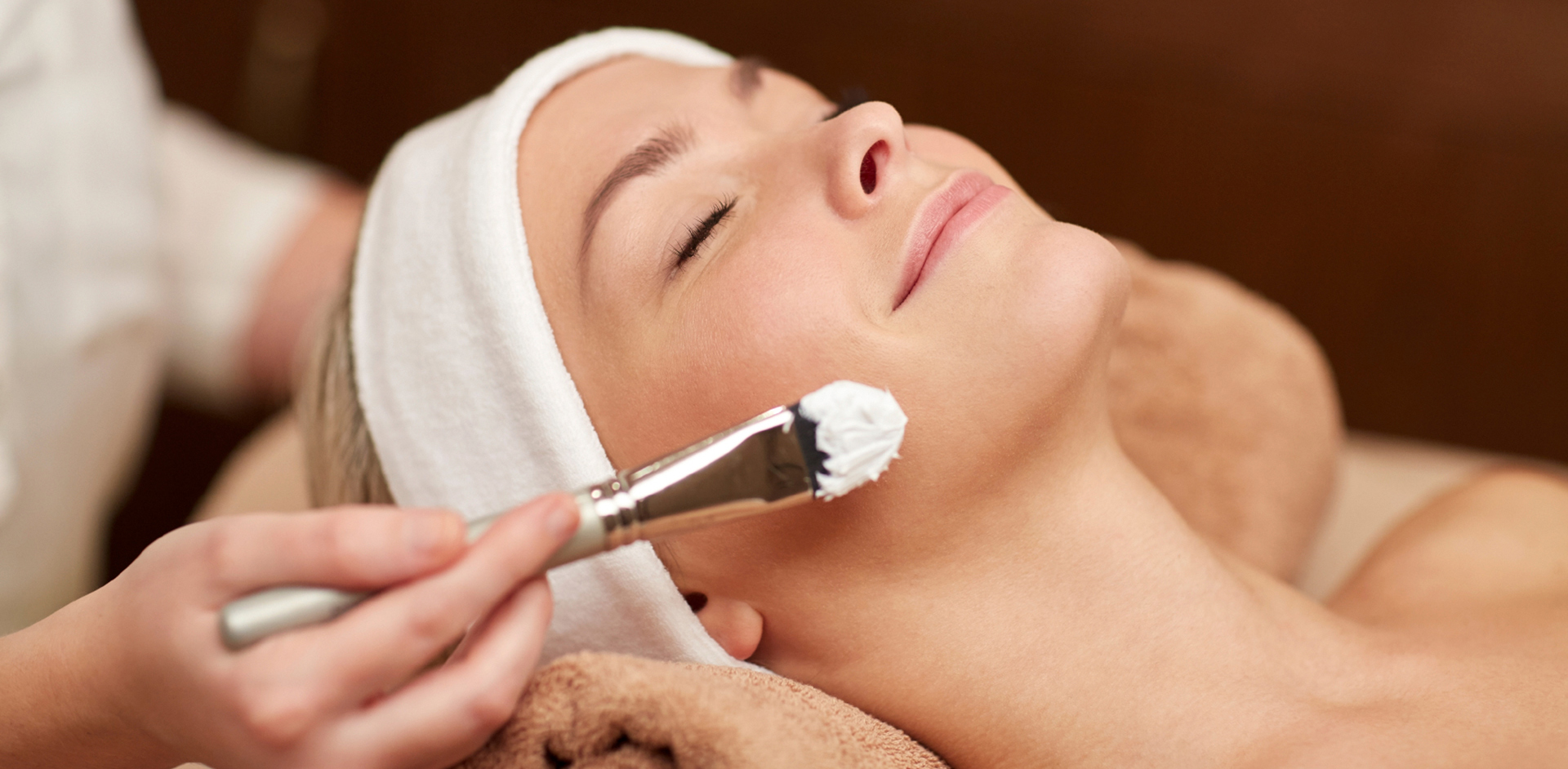 Titok Naturals® Advanced Skin Therapies
Three months after surgery, maintenance treatments can begin in order to hydrate, detoxify, contour the face and body, and to nourish the skin. To maintain healthy skin and the effects of your surgery we recommend visits at least eight to ten times a year in conjunction with the Titok Naturals® daily home care system. Eva believes that true beauty comes from the inside and is enhanced by a healthy lifestyle. Just as important, facials and body treatments are needed to detoxify the system, giving the body balance, hydration and a sense of well-being.
---
ADVANCED SKIN THERAPIES FOR YOUR FACE
HORMONAL SKIN / SUN-DAMAGED, DRY, MATURE SKIN TO REJUVENATE FACE, NECK, DÉCOLLETÉ AND EYE AREA
This regenerating facial treatment is specifically created for hormonal, dry, mature, sun-damaged, aging skin with lines, wrinkles and discoloration. It helps revitalize, reshape, firm and tighten mature skin, improving hydration and promoting skin rejuvenation. This treatment uses plant stem cells, growth factors, antioxidants, multi-peptides and a combination of natural active ingredients that help the skin look visibly more youthful, vibrant and even toned.
ROSACEA / SENSITIVE AND ALLERGIC SKIN TO COOL WARM, RED, IRRITATED SKIN
This facial treatment is specifically created for red, irritated, allergy prone skin. It is also recommended for rosacea, eczema and cancer patients to help reduce inflammation and redness while improving hydration. This treatment uses Arnica and an exclusive combination of calming natural active ingredients to help skin look visibly calm and balanced.
OILY / ACNE SKIN FOR BOTH ADULTS AND TEENS
This treatment is specifically created for oily, congested skin with blackheads, whiteheads and/or acne. It helps balance oil gland production, reduce breakouts and inflammation, and improve hydration. The treatment uses Bio-Sulphur, Azelaic Acid and a combination of natural active ingredients to help heal skin damaged by acne, prevent infection, reduce redness and clarify pigments. The skin will look visibly balanced and clearer.
SKIN BRIGHTENING TO CORRECT DISCOLORATION 
This facial treatment is specifically created for skin that has discoloration and age spots, and can also address acne-inflamed discoloration. It helps lighten and brighten skin tone, fade dark spots and freckles, improve hydration and boost collagen. The treatment uses Kojic Acid, Arbutin, Ferulic Acid and an exclusive combination of natural active ingredients to create more uniform, even toned and luminous skin.
AGING / DEHYDRATED SKIN TO HYDRATE ALL SKIN TYPES
This treatment is created for aging, dehydrated skin and can be used during pregnancy. It helps improve and maintain skin hydration, rejuvenation, protect skin from UV radiation and prevent premature aging. The treatment uses Hyaluronic Acid, Multi-peptides, High-potency-multi-C and Ferulic Acid to offer advanced protection from photo aging and UV damage to helping the skin look visibly hydrated, nourished and more youthful.
MICRONEEDLING / COLLAGEN INDUCTION THERAPY
Microneedling reduces wrinkles, scarring, smooths out imperfections and helps create younger, healthier looking skin. This treatment uses a small machine with tiny needles that minimally penetrate the skin and aid in collagen production, resulting in plump and youthful skin. This treatment has a positive effect on hyper-pigmentation as well as acne scars, traumatic scars and stretch marks. We strongly recommend the use of Titok Naturals® home care systems along with it to create the absolute best result. (Price is based on consultation.)
NANO-NEEDLING / MICRODERMABRASION 
Restore the Youthfulness of your Skin! This revitalizing treatment uses a nano-needle microdermabrasion device and regenerating serum with plant-derived multi-stem cells with antioxidants that helps revitalize and protect skin on a deep, cellular level and leaves it silky, smooth and youthful. For maximum benefits, we recommend doing this treatment three times a month and using Titok Naturals® Regenerating Serum Rx and Regenerating Cream Rx dual system at home.
---
ADVANCED THERAPIES FOR YOUR BODY
SHELLS & CHAKRAS
Eva developed this signature body therapy based on Manual Lymphatic Drainage. It uses aromatherapy oils and seashells to massage with a slow, wave motion that detoxifies and deeply relaxes the body while the Chakras are balanced. This treatment helps release physical and nerve tension to provide maximum relaxation to the body and mind.
DETOXIFYING MUD WRAP
More than an ordinary body wrap, this begins with an invigorating combination of body brushing and a sea salt exfoliation. Mineral-rich Hungarian Moor mud is then applied to the entire body to detoxify, re-balance and provide the skin with essential nutrients. While the body is cocooned in this remineralizing wrap, a unique scalp massage relieves stress. To finish, a volcanic stone massage adds a soothing touch. Guaranteed to leave the body soothed, hydrated and rejuvenated.
CELLULITE REDUCTION
This detoxifying body treatment is designed for specific areas of the body such as legs, hips, thighs, upper arms and abdomen. The treatment begins with a gentle brushing, followed by a specially formulated serum and body wrap with coffee extract, then finishes up with a Volcanic Stone Massage. It helps to eliminate the most stubborn cellulite and improves circulation by raising the body temperature with a sauna-like effect. A series of ten treatments is recommended.
THE ULTIMATE FOOT REFLEXOLOGY
Pamper your feet with this ancient healing treatment, beginning with an invigorating exfoliation using sea salt and mineral-rich Hungarian thermal mud to scrub the feet. They are then enveloped in a softening and detoxifying mask while tension is melted away with a soothing neck and shoulder massage.
---
ENHANCEMENT TREATMENTS
REFRESHING EYE TREATMENT
This eye treatment uses the herb Arnica and Vitamin K to remove puffiness and dark circles. A gentle massage with cooling eye pads soothes and relaxes the eye area, resulting in eyes that are brighter and refreshed.
FIRMING NECK TREATMENT
This firming neck and decollete treatment specifically created for dry, aging, sun-damaged or mature skin with lines, wrinkles and discoloration. Recommended for 45+ years of age, any time of year and in any climate, to use in the morning and evening.
OXYGEN TREATMENT
Any facial can be upgraded with a stream of pressurized oxygen which makes the skin visibly smoother and more youthful. The oxygen penetrates the skin below the sub-surface and helps hydrate it. Skin will be significantly softer with less visible fine lines and wrinkles.
SIGNATURE HYDRAFACIAL
This Preventative Treatment is designed to deeply cleanse, extract, and hydrate the skin with our nourishing serums containing antioxidants, peptides, and hyaluronic acid for true skin rejuvenation.
PROFESSIONAL PEELS
After a one-on-one consultation with Eva she chooses the optimal peel, which may be added to a facial or given in a series of six treatments which may also includes additional services. This professional peel is designed to brighten, clarify, hydrate, and prevent hyperpigmentation for all skin types, including sensitive skin. Each treatment delivers multiple sources of Vitamin C to prevent new cell oxidation which causes aging. Ferulic acid minimizes hyperpigmentation while grape skin extract and Vitamin K neutralize free radicals. Titok Naturals® home care system is recommended for daily use to achieve long lasting results.