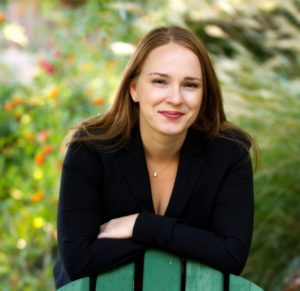 About the Co-Founder
Evike cofounded Tiburon Skin Care to perfectly pair her skill for aesthetics and business. Our skincare line has flourished due to Evike's attention and talent. With her Master's degree in Business administration, she has handled projects totaling over $375 million dollars. Her people skills are well-honed, and she brings that to the aesthetic business at Eva Claiborne Skin Care. Here, she has developed a loyal clientele and mastered the art of European skin care while working on her Masters's Certificate. Our business functions efficiently and smoothly because of her experience and business acumen. And our Spa benefits from her training and talent as our newest licensed esthetician!
About The Doctor
Dr. Stanley Poulos is a Board Certified Plastic Surgeon and Co-Founder of Plastic Surgery Specialists recognized as one of the leading plastic surgeons in Marin County and the entire San Francisco Bay area. He helped pioneer the quick lift facial rejuvenation surgery in California and has extensive experience in body contour procedures with a specialty in breast enhancement and body contouring. With over 30-years of private practice experience in aesthetic plastic surgery, Dr. Poulos combines his consistent knowledge of new groundbreaking treatment options with his mastery of facial and body symmetry.
A graduate of the University of Texas Medical School, Dr. Poulos completed his internship and residency at UC San Francisco. He completed a plastic surgery fellowship at St. Francis Hospital in San Francisco. For information on Dr. Poulos and his practice visit https://www.psspecialists.com.
Supporting Doctor
Dr. Trent Douglas is on the Board of Directors for the American Society for Aesthetic Plastic Surgery (ASAPS), and on several committees for the American Society of Plastic Surgeons (ASPS) and the California Society of Plastic Surgeons (CSPS). Patient safety, ongoing training, and individualized care are among the reasons he continues to be one of the most sought-after plastic surgeons in the San Francisco Bay Area. From 2006 to 2017 Dr. Douglas served as a Plastic Surgeon at the Naval Medical Center San Diego, where his deployments included Afghanistan as well as multiple Humanitarian Aid Missions to Southeast Asia. He is a double-board-certified — Plastic and General Surgery — graduate of Emory University school of Medicine, and volunteers his time as an Oral Board examiner for the American Board of Plastic Surgery to ensure that only the best qualified candidates attain the coveted credential of Board-Certified Plastic Surgeon. For information on Dr. Douglas visit https://www.psspecialists.com.