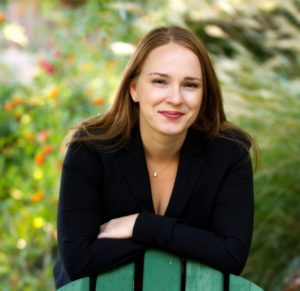 About the Co-Founder
Eva Temby specializes in project management and business development in a variety of fields. Her career has led her to work with clients and projects throughout the country totaling over USD $375 million. Her two passions in her career are budget management and negotiations. Eva has a Master's degree in Business from Dominican University in San Rafael, CA.
In addition to business, Eva enjoys aesthetics of all kinds. She was born and raised in the heart of European spa culture, where she was inspired by Hungary's mineral-rich thermal waters healing properties.
About The Doctor
Dr. Stanley Poulos is a Board Certified Plastic Surgeon and Co-Founder of Plastic Surgery Specialists recognized as one of the leading plastic surgeons in Marin County and the entire San Francisco Bay area. He helped pioneer the quick lift facial rejuvenation surgery in California and has extensive experience in body contour procedures with a specialty in breast enhancement and body contouring. With over 30-years of private practice experience in aesthetic plastic surgery, Dr. Poulos combines his consistent knowledge of new groundbreaking treatment options with his mastery of facial and body symmetry.
A graduate of the University of Texas Medical School, Dr. Poulos completed his internship and residency at UC San Francisco. He completed a plastic surgery fellowship at St. Francis Hospital in San Francisco. For information on Dr. Poulos and his practice visit https://www.psspecialists.com.
Supporting Doctor
Dr. Trent Douglas is on the Board of Directors for the American Society for Aesthetic Plastic Surgery (ASAPS), and on several committees for the American Society of Plastic Surgeons (ASPS) and the California Society of Plastic Surgeons (CSPS). Patient safety, ongoing training, and individualized care are among the reasons he continues to be one of the most sought-after plastic surgeons in the San Francisco Bay Area. From 2006 to 2017 Dr. Douglas served as a Plastic Surgeon at the Naval Medical Center San Diego, where his deployments included Afghanistan as well as multiple Humanitarian Aid Missions to Southeast Asia. He is a double-board-certified — Plastic and General Surgery — graduate of Emory University school of Medicine, and volunteers his time as an Oral Board examiner for the American Board of Plastic Surgery to ensure that only the best qualified candidates attain the coveted credential of Board-Certified Plastic Surgeon. For information on Dr. Douglas visit https://www.psspecialists.com.
                                    About the Editor
Mimi Towle has created, edited and packaged content for a consumer audience focusing on travel, health and lifestyle issues for magazines, websites and books for nearly thirty years. Currently editor of Marin Magazine, a regional lifestyle magazine serving one of the most affluent and politically progressive counties in the country, she plans and executes the overall editorial plan for print and digital as well as manage the social media for the magazine. In addition to Marin Magazine, she also oversees various other editorial projects, most of which can be found on mimitowle.com. She met Eva through her job at Marin Magazine, and has become a regular client.
Mimi has a Bachelors of Arts degree from University of California, Berkeley. She also earned a nutrition degree from the American Academy of Nutrition in 1997. Besides health and beauty, Mimi is devoted to the environment, especially the ocean. She has worked with groups focused on protecting the bay and ocean including Audubon Canyon Ranch, Bay Institute and Richardson Bay Audubon Center. She is also a volunteer philanthropic advisor for the EACH foundation in San Francisco.
About our Social Media/Marketing Director
A San Francisco State University creative writing graduate, Kasia Pawlowska has written for publications including the San Francisco Bay Guardian, KQED Arts, and Marin Magazine over the past seven years. She has been recognized for her efforts and most recently received an award from the Western Publishing Association for Best Series of Articles. Since 2015 Kasia has also been writing for and editing Franchise. She brings her editorial experience and passion for the word to the team.